Flights with Virgin Atlantic
Direct Flights departing From London Heathrow twice a week - Tuesdays and Saturdays

Cuban Tourist Cards Included
Hassle-Free, Cuban Tourist Cards included.

Door to Door Private Taxi
Taxi from Havana Airport to Havana Accommodation

(5*, B&B) In the Heart Of Old Havana
Stay at one of the best in Havana. Great hotel and unparalleled location.

Private Transfer to Varadero
Seemless Private Transfer from Havana Hotel to Varadero Resort (Approx 2:30 Hrs)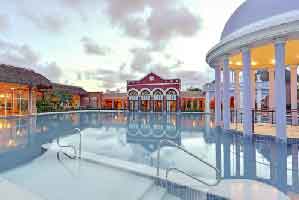 7 nights at Hotel Iberostar Varadero
Excellent Beach Resort in Varadero where everything is taking care for you, simply Relax and Enjoy.

Private Transfer to Havana Airport
Hassle-Free Private Transfer from Varadero Resort to Havana Airport.