November 2020.
Dear Customers,
As per the UK government regulations due to the pandemic, our office will be closed from 05 November until 02 December 2020.
On the last few days, we have been working remotely following government and health advisers guidance to avoid contracting or spreading the Corona Virus.
We thank your customers who have kindly help us process their change of dates in an orderly manner and maintain a positive attitude despite the uncertainty that the pandemic brings.
We are all in this together, and we want to reassure our customers that we will be dealing with every one of you as promptly as possible.
Once again, thank you, and we look forward to getting back to help you over the phone and via our office appointments as soon as it is safe to do so.
Kind Regards,
Travel Fab team.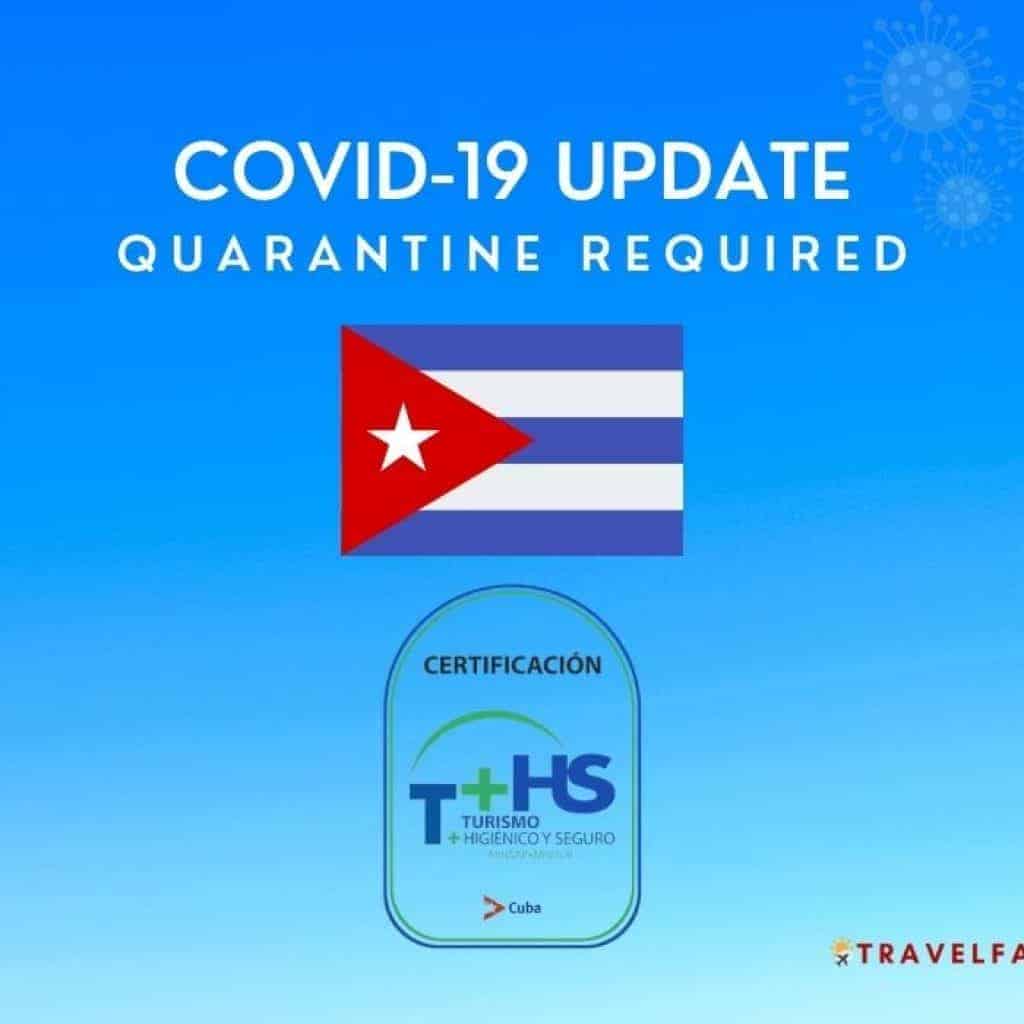 Compulsory Quarantine Period – March April 2021
Safe Tourism in Cuba. Protocols and measures that every tourist should know. In these times, health safety had acquired a new meaning; hygiene is essential when making a travel decision. In Cuba, to preserve the health and safety of tourists and workers in the sector, the Ministry of Tourism, in conjunction with the Ministry of […]